Maryland Summer Jazz Camp Returns in July: Jazz Stars Lead Aspiring Musicians in Classrooms and Concerts!

July 13 – Music Theory Workshop
July 24, 25, 26 – Adult Jazz Camp
July 23 - Concert at Bethesda Blues & Jazz Supper Club
July 26 – Concert at Saint Mark Presbyterian Church

The ninth season of Maryland Summer Jazz offers educational opportunities for musicians and jazz lovers. International jazz artists and professors from many universities will teach and perform in workshops, jams and public concerts. Headlining this year's festival are artist educators from Brazil, the U.S.A. and Canada: guitarist Steve Rochinski, trumpeter John D'earth and bassist Leonardo Lucini. The lineup also includes bassist Amy Shook, pianist Wade Beach, trombonist Jim McFalls and drummer Harold F. Summey, Jr. Saxophonist Jeff Antoniuk is artistic director. The goal of jazz camp is to encourage amateur and semi-pro students to get "out of the basement and onto the bandstand." The day camp provides a continuing education opportunity for music teachers and gives H.S. and college students a place to sharpen their skills in the summer. Older players have the chance to bring their skill and technique to the level of working musicians. The campus is located at Saint Mark Presbyterian Church (10701 Old Georgetown Rd., Rockville, MD 20852). Jazz camp registration continues through June 30. Military and family discounts are available. Call Jeff Antoniuk at 410-295-5591 or visit www.marylandsummerjazz.com

Like most accomplished jazz drummers, Tony Martucci has played with an array of gifted musicians. So when he gets a chance to lead his own recording session, you can bet he'll be in excellent company. Martucci's new album, "Life in Hand," his fourth as a bandleader, underscores his knack for being in the right place at the right time with the right collaborators. Buy One


Bohemian Caverns is back with brand new shows!
The Rat Pack Together Again!
Bassist Tommy Cecil and Pianist Bill Mays at Blues Alley 12/9/ for a CD release party
The Music of Andrew White performed at Univ of MD 12/12/13
Grammy-nominee Sofia Rei + Billy Martin's Wicked Knee
Last chance to save on Béla Fleck and Brooklyn Rider
72 hrs. to save! Broadway & Glee's Matthew Morrison w/ the NSO Pops
Blues Alley kicks off the holiday season with Discount Week!
Click here if you're a

Jazz Fan
Click here if you're a

Jazz Musician

The MusicLink Foundation is looking for volunteers to teach music to children from low-income communities in the District of Columbia. MusicLink is a 501(C)3 non-profit and a national network of musicians, teachers and coordinators, each of whom are willing to donate a couple hours of their week to enrich the life of a young person who can't afford music lessons. If you are interested in volunteering for the MusicLink program, send an email to info@musiclinkfoundation.org, call (202) 518-7906 or go to: www.musiclinkfoundation.org.


INSTANTSEATS

Looking for tickets to Blues Alley, Twins, or how about the Village Vanguard or Birdland? Only InstantSeats.com has them!
JAZZ RADIO

Make a pledge to WPFW
DIGDISJAZZ

Visit our new download store where you'll find thousands of jazz tracks and exclusive tracks you won't find anywhere else


Hire a band for your next party using our unique data base listing the best players in town!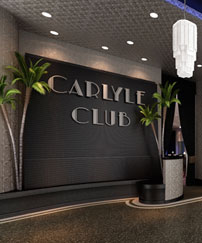 The Carlyle Club is presenting A Summer Dinner Jazz series, every Wednesday from 6:30-9:30 featuring national recording artists.

Wednesday, July 4th, Eugene Chapman will be performing. Eugene has performed with who's who of renowned recording artists, such as P-Funk, The Temptations featuring Richard Street, Deniece Williams, M.C. Lyte, Dwayne Wiggins, Fertile Ground, Brooke Valentine, Jonell and Vanessa Marquez. He has opened for Erykah Badu on her Worldwide Underground tour with Dead Prez and for Robin Thicke in support of his debut album, A Beautiful World.

Upcoming shows will include Jaared and Anita King.