Here's what some are saying….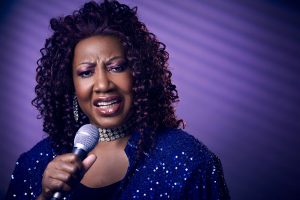 "Oooooh Ruby, Sounds sooooooo gooooooood" – James Janisse, Host "Wonderful World of Jazz", KEBNradio.com, Los Angeles, CA
"I LOVE, LOVE, LOVE this album" – Dr. Nick, Host Da' Gator Show, WPFW FM radio, Washington, DC
"I love this album." It's the best one yet." – Arthur McCloud, Host, Into The Dawn, WPFW 89.3 FM radio, Washington, DC
Check out Ruby's new CD:  Solitary Blues
"Thank you for your continuous support. I have reached a milestone in my career that I'm very excited about and I want to share it with you. The release of a new CD, "Solitary Blues." It is a collection of original songs in Blues and R&B. All lyrics written by me and the music composed and arranged by Richard Mears and Grammy Award winning producer, Randy Ray Mitchell. World renowned pianist, Billy Mitchell, plays on the title track, "Solitary Blues" and "It's Time To Let Go." It was recorded on BayFront Records Label, Los Angeles, CA, where I performed all lead vocals, backed by some of LA's finest backup vocalists and studio musicians."
Ruby started singing at age 14 leading a gospel choir in her hometown of Plumerville, Arkansas. She toured numerous towns around Arkansas before she moved to Washington, DC in the early 1970's. In Washington, DC she made her professional singing debut at the L'Enfant Plaza Hotel as part of the Al Martinez jazz combo. Later she honed her skills in a rhythm and blues band called the Exclusives and performed in military officers clubs and major hotel ballrooms around the Washington, DC metropolitan area. In 1975 Ruby started her own jazz and blues band and she performed up and down the East Coast from New York to Florida and made television appearances on WJLA, Channel 7, and WDCA, Channel 20 in Washington, DC.
Ruby is known for her upbeat, interactive performance style which includes occasional sing-a-longs. When not performing in the top clubs & festivals, she performs her own original one-woman musical, "Ruby Hayes Sings Bessie's Blues" in regional theaters. For more information, visit www.rubyhayes.com