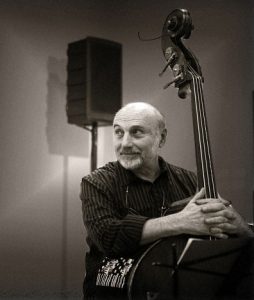 Bassist Victor Dvoskin was born in Ukraine town of Dnepropetrovsk on June 21 1948.  In his childhood he played knob accordion, guitar and later upright bass. At 18 he was heard at the jam session by his countryman percussionist Yuori Genbachov.  Soon he was offered to go on the road with the group of musicians who where dedicated to jazz music.
In 1969 Victor settled in Moscow, where later he got bachelor degree in Gnesin college of Music in classical bass ( class of virtuoso bassist Alexandr Michno). In the early seventies he gained popularity playing for nine years with the group 'Allegro'.  Soviet jazz critics considered him the number-one bass player of the eighties. He eventually formed his own group The Viktor Dvoskin Quartet, which appeared at the 1990 Grenoble Jazz Festival. The group's first performance was issued on compact disc by the French jazz label Thelonious and it helped Victor to earn three stars in the Penguin Guide to Jazz. In 1991 Victor was in Washington, DC as a part of the Russian/American Jazz Quartet, Jazznost. Other members included Sergei Gurbeloshvili (tenor-sax), Louis Scherr (piano) and Toni Martucci (drums).  The group's first compact disc, "Joint Venture" was released on Timeless Records.  In 1993 these musicians—joined by Gary Burton (vibes), Ryan Kisor (Trumpet), Don Alias (percussion), Igor Butman (sn), Paul Bollenback (Guitar) and Ken Willaman (cello)— came together to record again as 'Partners in Time'.  The result was the chart-climbing compact disc release "Equinost".  From 1993 Victor lives in US. In 1997 he was offered teaching position in Virginia Commonwealth University ( jazz bass) and Towson University ( Maryland) classical bass.  Multiple times Victor went to Russia on tours with American colleagues introducing Russia for the first time to many of them, including the greats like guitarist Paul Bollenback and singer Rene Marie.
Victor has an extensive discography.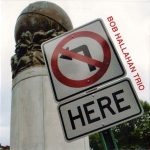 The last recording he participated in was "Here" with the  Bob Hallahan Trio.
Visit https://dcjazz.com/victordvoskin/