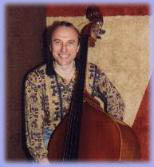 Bassist Victor Dvoskin first gained popularity in the former USSR in the early seventies. He played for nine years with Allegro, a jazz combo led by pianist Nikolai Levinovski, and many audience members claim they attended especially to hear Victor. Soviet jazz critics considered him the number-one bass player of the eighties. He eventually formed his own group The Viktor Dvoskin Quartet, which appeared at the 1990 Grenoble Jazz Festival. The group's first performance was issued on compact disc by the French jazz label Thelonius and it helped earn Victor three stars in the Penguin Guide to Jazz. In 1991, Victor first came to Washington, DC as a part of the Russian/American Jazz Quartet, Jazznost. Other members included Sergei Gurbeloshvili (tenor-sax), Louis Scherr (piano) and Toni Martucci (drums). The group's first compact disc, "Joint Venture," was released on Timeless Records.
These musicians-joined by Gary Burton (vibes), Ryan Kisor (Trumpet), Don Alias (percussion), Igor Butman (sn), Paul Bollenback (Guitar) and Ken Willaman (cello)-- recently came together to record again as Partners in Time. The result was the chart-climbing compact disc release, Equinost." Victor Dvoskin has performed both locally and internationally for over twenty-five years. He has released more than 25 jazz recordings in Russia, the United States, France, and Israel.
Legendary Willis Conover (Music USA Program Services Voice of America) wrote: "Dvoskin is not only an outstanding bassist… he is also the composer of much of the 'Jazznost' repertoire; and his arrangement of the Russian folk song "Polushko Pole" (also known as 'Meadowlands') is comparable to the arrangement that Glen Miller and his AAF Orchestra performed and recorded during WWII…. …I have broadcasted Dvoskin's music worldwide on my Voice of America programs".
Bill Minor "Jazz Times": I first saw Dvoskin "live" at Stanford University in 1989 when he was performing in not so shabby company of Joe Henderson and Bobby Hutcherson. I felt the bassist stole the show….. His notes emerging were magical, his solos models of focus and inventions, his "down the basement' comping patterns a joy to follow in their own right."
Charles I. Cassell President of Charlin Jazz Society: " I was impressed with the group's (Jazznost) performance, especially that of your bassist Victor Dvoskin….
The Penguin Guide to Jazz: A surprising and thoroughly enjoyable set from 1990 Grenoble Festival… Dvoskin has a rich, dark sound-some may argue a European sound- with a very controlled vibrato and a clean, precise technique. He writes quite impressive too…
Eric Brace Washington Post: Dvoskin will launch into a bass solo, so often the butt of jokes. But this is different. His tone, his clarity, his melodic sense, his triplet notes notes rippling down the neck of his bass all conspire to grab you'. Locally, he has performed at Wolftrap, Blues Alley, and One Step Down. Internationally, he has performed at Bratislava Jazz Days, Jazz Yatra, Le Mans Jazz Festival, Prague Jazz Festival, Leipziger Jazztag, Helsinki Jazz Festival, Grenoble Jazz Festival, Red Sea Jazz Festival and many, many more.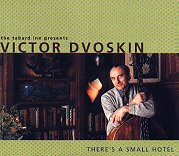 There's A Small Hotel • Victor Dvoskin
Produced by Bassist Victor Dvoskin (in year 2000), "There's A Small Hotel" is a lyrical rendition of the atmosphere of a very cozy Washington DC inn where jazz music has existed for at last several years. Recorded both live and in studio with three wonderful very different guitarists, drummer and a female singer, the CD gives the listener a chance to submerge into the sweet intensity of spontaneous creation. Featuring guitarists Paul Piper, Paul Bollenback and Vinnie Carreo, drummer Howard Curtis, pianist Larry Eanet and vocalist Felicia Carter.
---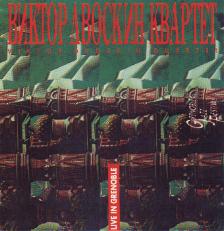 Victor Dvoskin Quartet • Live at the Grenoble Jazz Festival
This is Victor's first CD as a leader. It was recorded live in the French city of Grenoble in March, 1990.
---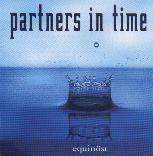 Partners in Time • Equinost
Masterfully played and meticulously recorded, Equinost is a must for any CD collection. The selections range from the unique and memorable compositions of Louis Scherr and Victor Dvoskin to the haunting and beautiful theme from the movie Schindler's List. (Intersound)
LISTEN TO TRACKS ONLINE!
READ MORE ABOUT IT

---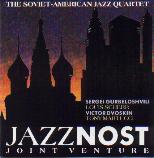 Jazznost • Joint Venture
This award winning CD (Four stars in Down Beat) features the first Russian/American jazz quartet Jazznost. Cofounded by Victor Dvoskin and Louis Scherr, this group toured both countries extensively from 1991 to 1993. (Timeless Records)

---

Steve Herberman • Thought Lines
Victor can also be heard on Thought Lines. This wonderful CD is a collection of Steve Herberman's original tunes and lesser played standards featuring the seldom heard combination of tenor sax/guitar/bass/drums and guitar/bass duo.
LISTEN TO TRACKS ONLINE!
READ MORE ABOUT IT
Steadies:
What:
When:
Where:
Jazz bass/guitar duo
Every Sunday from 7:30 -11pm
Tabard Inn, 1739 N. St. NW
Washington, DC
Tel: (202) 785-1277

Tel: (301) 942-3142, Cell: (301) 938-2282 or email victordn@verizon.net