Save 50%

Blues Alley offers our subscribers a 50% discount on tickets to see

Monty Alexander!

Valid Sunday, December 28th, Monday, December 29th & Tuesday, December 30th, the 10 PM shows only. Must purchase online, use code "

MA14

" to apply the discount. A limited supply available, so don't miss out!

Get Tickets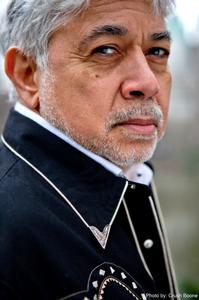 Friday, December 26 thru Tuesday, December 30
Monty Alexander (Legendary Jamaican Pianist)
Born on D-Day (June 6, 1944) and raised in Kingston, Jamaica, he took his first piano lessons at age six but was largely self-taught. His musical collaborations span multiple genres and styles. In August 2000 Monty Alexander was awarded the title of Commander in the Order of Distinction by the Jamaican government for outstanding services to Jamaica in his capacity as worldwide music ambassador. Alexander maintains a rigorous touring schedule worldwide, from jazz clubs to concert halls and playing at Jazz Festivals. To date Monty Alexander has recorded over 70 albums as a leader.
Next Week at Blues Alley!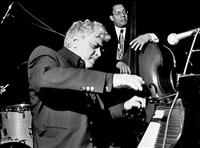 Wednesday, December 31
 New Years Eve with Monty Alexander (Dinner/Show)
*Show Times 6:30 & 10 PM
Entertainment: Monty Alexander "Halem-Kingston Express" & SQN Trio
6:30 PM – (Doors Open at 5:30) – $110 per person Includes: 3 course meal, non alcoholic beverages (bottled water excluded), tax and gratuity.
10:00 PM – (Doors Open at 9:30) – $150 per person Includes: 3 course meal, non alcoholic beverages (bottled water excluded), champagne by the glass, hats, noise makers, tax and gratuity.
Thursday, January 1 CLOSED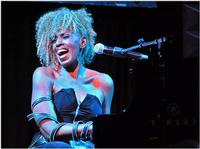 Friday, January 2
Aziza (Keys/Vocals)
Formerly known as Linda Williams, Aziza Miller released her first solo album-City Living (1979) on Arista Records. She was the 1st female musical director for major recording artist, Natalie Cole for over 5 years and Alicia Keys high school music teacher for 3 yrs in NYC.  Aziza wrote the platinum hit-La Costa, recorded by Natalie Cole and Ahmad Jamal. Aziza's music is a blend of urban jazz, latin/soul & Poetry.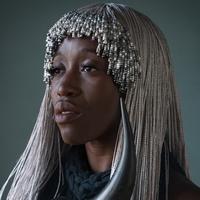 Saturday, January 3
YAHZARAH (Soul/R&B)
YahZarah is a DC native and a Graduate of the prestigious Duke Ellington School of the Arts. She is know for her 5 octave range and electric performances. And has sold out shows from the historical Blue Note, to the Roxy. YahZarah's effort "The Ballad of Purple St. James was also considered for a Grammy in 6 major categories a true honor for the artist in 2010. Soul Tracks Vocalist of the year 2011. YahZarah was also the featured act on Anthony Hamilton's House of Blues "Playing It Cool Tour". She has co billed with acts such as The Roots, Erykah Badu, Chaka Kahn, Ledisi Amel Larrieux, Goapele, Rahsaan Paterson, Jazmine Sullivan, Raheem Davaughn, Common, Bilal Oliver, and many others. And is currently performing as support for Grammy winner Lenny Kravitz on his European Tour.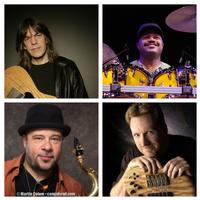 Sunday, January 4
Mike Stern – Dennis Chambers – Tom Kennedy & Bob Franceschini (Fusion)
One of the most esteemed electric guitarists of his generation, Mike Stern has distinguished himself over a four-decade career that has encompassed musical partnerships with Blood, Sweat & Tears, Billy Cobham, Miles Davis, Jaco Pastorius, the Brecker Brothers and Joe Henderson, as well as 16 recordings as a leader (six of which were nominated for GRAMMY® Awards).
Dennis Chambers has recorded and performed with John Scofield, George Duke, Brecker Brothers, Santana, Parliament/Funkadelic, John McLaughlin, Niacin, Mike Stern, CAB, Greg Howe, and many others. Chambers has become well known among drummers for his technique and speed.
World-class saxophonist, Bob Franceschini known globally as a unique composer, arranger and jazz saxophonist, having toured and played with some musical legends in his broad-spanning career.
Tom Kennedy is an accomplished touring and studio musician who ranks as one of the top acoustic and electric bass players in the world. His credits include performances and recordings with both mainstream legends and leading contemporary players.
JANUARY 2015
5 GEOFF GALLANTE (Trumpet)
6 TOSIN (World Fusion)
7 JOHNNY BRITT "Marvin Meets Miles" (Trumpet/Vocals)
8-11 CHRIS THOMAS KING (Blues Guitar/Vocals)
12 SOUL-CIAL HOUR BAND (Smooth Jazz/R&B)
13 CHERI MAREE (Soul/R&B)
14 KEVIN TONEY (Keys) wsg DOMINIQUE TONEY (Vocals)
15-18 CYRUS CHESTNUT TRIO (Piano)
19 VOCAL WORKSHOP GRADUATION CONCERT *7 & 9 PM*
20 MICHAEL MUSE (Soul) w/JACQUES JOHNSON Jr
21 YOLANDA RABUN (Classic/Smooth Jazz)
22-25 GERALD ALBRIGHT (Sax Legend)
26 AARON HILL & THE FRUITON EXPERIENCE (Soul/R&B)
27 MYRNA CLAYTON (Jazz Vocals)
28 TODD MARCUS (Bass Clarinet)
29-31 COREY HARRIS (Guitar/Vocals/Blues/Reggae)
FEBRUARY
5-8 ROY AYERS (Soul Legend)
12-13 MARION MEADOWS (Sax/Smooth)
14 VALENTINE'S DAY w/MARION MEADOWS
*Show Times 7 & 10 PM (Dinner/Show Packages)
15 MARION MEADOWS (Sax/Smooth)
19-22 KIM WATERS (Sax/Smooth)
27- March 1 A'NGELA WINBUSH (R&B Legend)
MARCH "Guitar Month"
5-8 KEVIN EUBANKS (Guitar)
13-15 PETER WHITE (Guitar)
18 BUCKY PIZZARELLI & ED LAUB (Guitars)
19-21 CHEIKH NDOYE featuring BAABA MAAL (Bass/Guitar)
19 VOCAL WORKSHOP GRADUATION CONCERT *7 & 9 PM*
26-29 STANLEY JORDAN (Solo Guitar/Piano)
31 ROY HARGROVE (Trumpet)
APRIL
1-4 ROY HARGROVE (Trumpet)
7-12 RAMSEY LEWIS (Piano Legend)
  "The In Crowd & Hang on Ramsey 50th Anniversary"
16-19 ARTURO SANDOVAL (Latin Jazz Legend)
30-MAY 3 LARRY CORYELL & JIMMY BRUNO (Guitars)
MAY
14-17 JOHN PIZZARELLI
21-24 FOUR GENERATIONS of MILES
  w/MIKE STERN, BUSTER WILLIAMS & JIMMY COBB
28 ELDAR (Piano)
29-31 PIECES OF A DREAM (Smooth Jazz)
JUNE
16-21 TERENCE BLANCHARD (Trumpet)
---
Blues Alley
1073 Wisconsin Ave. NW
Washington, DC 20007
Daily 6:00pm-12:30am
Tel: (202) 337-4141