March is "Guitar Month" at Blues Alley
Save 50%

Get a 50% discount to see Stanley Jordan to kick it off "Guitar Month" at Blues Alley.  Valid Friday, March 6th & Sunday, March 8th, the 10 PM shows only. Must purchase online, use code "

DCJZ

" to apply the discount. A limited supply available, so don't miss out!!

Get Tickets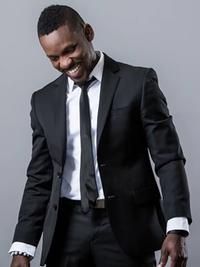 Monday, March 2
Snuhgie (Soul/R&B)
You know there's something "special" about an artist when they leave you wanting to listen and hear more, more, more! This is clearly the case when you first experience the Adult Urban Contemporary sounds of "Snuhgie!" If you haven't heard the name before, prepare to be impressed. Robert Stocks, AKA Snuhgie, is perhaps one of the most talented Male R&B Artist in the music industry today. Bursting with a multitude of talent, this singer/songwriter/producer can grace any stage, and really "brings it" with soothing textured vocals, wrapped in with the amazing ability to play several instruments. By far, Snuhgie is no stranger to the world of music, as he worked with a range of noteworthy artist from John Legend to Yolanda Adams and Wynton Marsailis, and served as Music Director for artists such as Dawn Robinson of En Vogue and Anthony David.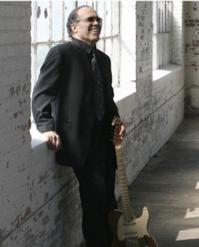 Tuesday, March 3
Billy Thompson Band (Guitar/Blues)
Billy Thompson has been delivering guitar work that has electrified audiences in the U.S. and throughout Europe, setting the tone for this veteran musician's sizzling performances, both live and in studio. In his original music, he combines tasty, "behind the bar" slide, searing electric guitar and soulful vocals with a unique amalgamation of styles including blues, rock, funk, New Orleans and R&B. Billy has played with legends such as Little Milton, Albert King, Earl King, and Art Neville, while opening for the likes of Robert Cray, B.B. King, Sonny Landreth, The Neville Brothers and Joe Cocker, to name a few.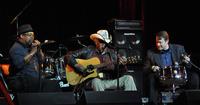 Wednesday, March 4
Little Bit Of Blues (Guitar/Harmonica)
Featuring Warner Williams & Jay Summerour
Warner Williams, from Gaithersburg, Md., is one of the finest Piedmont-style blues guitar players in the country. He was born and raised in Takoma Park, part of a large family in which everyone played music. Recently retired from the Maryland National Capital Park and Planning Commission, Williams plays both acoustic and electric guitar and piano.
Harmonica player Jay Summerour has been involved with music for well over 40 years. Beginning his musical education on the trumpet at age 7, Summerour learned the harmonica from his grandfather Smack Martin. Largely self-taught, Summerour picked up bits and pieces from "folks he ran into"-folks like Sonny Terry, James Cotton and Magic Dick.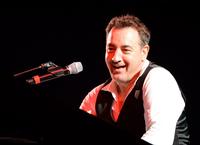 Thursday, March 5
Alex Bugnon (Keys/Smooth)
Contemporary jazz keyboard player Alex Bugnon, nephew of trumpeter Donald Byrd, grew up going to the Montreux Jazz Festival in his hometown in Switzerland. He attended the Paris Conservatory of Music for two years, then moved to the U.S. and went to the Berklee School of Music, meanwhile performing as an accompanist to gospel groups. He spent four years working as a session musician in New York, backing urban and jazz performers such as Patti Austin, Freddie Jackson, James Ingram, and Keith Sweat.  Bugnon is one of those rare artists whose recordings completely involve the listener not only in his melodic, groove oriented music, but his entire creative mindset and lifestyle as well. The Swiss born composer/keyboardist's 2001 hit SOUL PURPOSE, remained on Billboard's Contemporary Jazz chart for 23 weeks.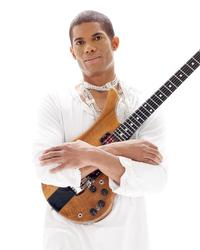 Friday, March 6 thru Sunday, March 8
Stanley Jordan (Solo Guitar)
One way to attack the daunting task of describing Stanley Jordan is to think of him as a world class guitarist who marches in all aspects of his life to the beat of his own drummer. Never one to be locked into constraints when it comes to musical expression, genres or applications, the Palo Alto, California-born prodigy is a progressive thinker with goals and ideals that stretch far beyond record deals, fortune or fame. Though he maintains a busy international touring schedule and recently recorded several special independent CDs, his broader interests stretch into the realms of Music Therapy and Sonification.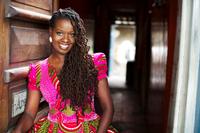 Monday, March 9
SOMI (World Soul)
In late 2011, acclaimed East African vocalist & songwriter Somi decided to move from New York City to Lagos, Nigeria for 18 months in search of new inspiration. Theresult: a new album she calls The Lagos Music Salon was released in August 2014 as her major label debut on Sony Music/Okeh – landing at #1 on both the iTunes and Amazon Jazz Charts. The album material draws from the tropical city's boastful cosmopolitanism, urgent inspiration, and giant spirit; straddling the worlds of African jazz, soul, and pop with a newfound ease and a voice that Vogue Magazine simply calls "Superb!" while The New York Times hails the album as "both serious and seductive." Born in Illinois to immigrants from Rwanda and Uganda, the African and Jazz legacies are always crucial to her sound, often referred to as a modern-day Miriam Makeba.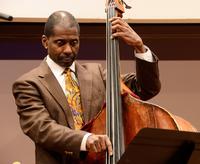 Tuesday, March 10
Avery Sharpe Trio (Bass)
Featuring Onaje Allen Gumbs (Piano) Yoron Israel (Piano/Bass/Drums)
Honesty. Clarity. Dignity. These are words that come to mind when you listen to the music of bassist-composer Avery Sharpe. In an age of ephemeral pop stars and flavor-of-the-month trends, Sharpe is a reminder of the lasting value of steadfast dedication and personal integrity. As the title of one of his tunes asserts, "Always Expect the Best of Yourself."  In 1980, Sharpe auditioned with McCoy Tyner and won a spot in the pianist's group. He worked with Tyner almost continuously for 20 years, playing hundreds of live gigs and appearing on more than 20 records.  Sharpe's credits also include sideman stints with many other jazz greats, from Dizzy Gillespie to Pat Metheny, as well as leading his own groups.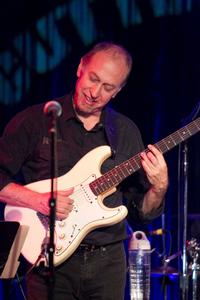 Wednesday, March 11
Stew Cutler & Friends (Guitar)
Jazz, soul, blues, funk, roots, rhythm & blues. This is the part where comparisons usually begin. We prefer not to compare. When the lifelong artist/sideman becomes the composer, arranger, and leader to showcase his unique style and musical voice comparisons cannot be fair or truly honest. Pure musical expression delivered with honesty and integrity can go a long way in soothing the savage soul. Born and raised in New York City, Stew Cutler developed a keen interest in the guitar at an early age. Growing proficient, and with confidence, he left for the open road at 19 his first gig being with blues legend Z.Z. Hill. As a sideman, Cutler has performed the world over with the greats: Percy Sledge, Eddie Floyd, Wilson Pickett,David Sanborn, Bill Frisell & Lester Bowie to name a few.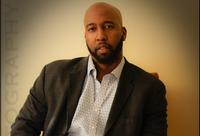 Thursday, March 12
Brian Christopher (Keys)
"CD Release Party"
Brian Christopher released his debut album "All of Me" in 2010. The lead single "I Wonder" won the New Music competition (Majic 102.3FM Washington DC). His second release, "Just How You Feel" in 2012 was his first single in two years. Also in 2012, Christopher traveled to Japan for a three month singing invitation and when he returned he teamed up with jazz/r&b vocalist, Mycah Chevalier to cowrite his third single, "In The Groove". The 2013 release soared to the #3 position on the UK Soul Charts. Christopher next collaborated with French producer Fran'Z of BigBox Recordings on his fourth release, a soulful house tune called "Love Take All Of Me" released in 2013 which shot to #5 on the Soul Energy House Chart. He released two more projects in 2013 "The Way" and "Let's Stay Home Tonight".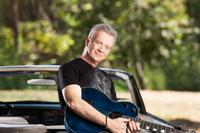 Friday, March 13 thru Sunday, March 15
Peter White (Guitar)
Over the years, Peter White has maintained a reputation as one of the most versatile and prolific acoustic guitarists on the contemporary jazz landscape. Armed with an unparalleled combination of lyricism and energy, he combines elements of jazz, pop and classical guitar to create a sound that is singular and at the same time accessible to a broad audience. In a career that spans nearly four decades, over a dozen solo recordings and countless performances, White insists that it's the faces in the crowd and the fans that keep the experience fresh. "I'll play a live show, and someone will come to me afterward and say, 'Oh, I loved this CD,' or 'This song helped me through a bad time,'" he explains. "Or I get emails from people saying, 'Oh, I love the way you covered one of my favorite songs on your record back in 1994.' The idea that someone can write me an email and tell me about something I did on a record that was released fifteen years ago – you can't buy that. That's priceless. That's what keeps me going – the idea that people out there really care about what I do, the idea that I've made a difference for someone."
MARCH "Guitar Month"
16 JOHN LAMKIN FAVORITES QUINTET (Trumpet)
Featuring: EARTHA LAMKIN (Vocals)
17 ROYAL SOUTHERN BROTHERHOOD (New Orleans Funk)
     w/CYRIL NEVILLE (Perc./Vocals) & DEVON ALLMAN (Guitar/Vocals)
18 BUCKY PIZZARELLI & ED LAUB (Guitars)
19-21 CHEIKH NDOYE "A CULTURAL AFFAIR" (Bass)
  w/BAABA MAAL, KAREN BRIGGS & MANAMI MORITA
22 JOHN ABERCROMBIE (Guitar)
23 MANAMI MORITA (Piano) "Japanese Jazz Series"
24 MACHIKO OZAWA (Violin) "Japanese Jazz Series"
25 TAKESHI OHBAYASHI (Piano) "Japanese Jazz Series"
26-29 KEVIN EUBANKS (Guitar)
30 CHIHIRO YAMANAKA TRIO (Piano)
31 ROY HARGROVE QUINTET (Trumpet)
APRIL
1-5 ROY HARGROVE QUINTET (Trumpet)
6 AFRO BLUE (HU Vocal Ensemble)
            Featuring CYRUS CHESTNUT (Piano)
8 CHERI MAREE (Soul/R&B)
9-12 RAMSEY LEWIS (Piano Legend)
    "The In Crowd & Hang on Ramsey 50th Anniversary"
15 JASON MARSALIS VIBES QUARTET
16-19 ARTURO SANDOVAL (Latin Jazz Legend)
20 KIM JORDAN (Keys/Gospel Soul)
24 SKIP PRUITT (Sax/Smooth)
25-26 ALGEBRA BLESSETT (Soul/R&B)
            Featuring ANTHONY DAVID (Vocals)
28 ANDREW WHITE "A Love Supreme at 50" (Sax)
29 OMAR SOSA "QUARTETO AFRO-CUBANO" (Piano)
30 KENNY GARRETT (Sax)
MAY
1-3 KENNY GARRETT (Sax)
7 ALAN BAYLOCK ORCHESTRA (Big Band)
8-9 MELBA MOORE (Soul/R&B)
12-13 JOE LOVANO – DAVE DOUGLAS QUINTET (Sax/Trumpet)
            "Sound Prints: A Tribute to Wayne Shorter"
14-17 JOHN PIZZARELLI (Guitar/Vocals)
19 VOCAL WORKSHOP GRADUATION CONCERT *7 & 9 PM*
21-24 FOUR GENERATIONS of MILES
MIKE STERN (Guitar), SONNY FORTUNE (Sax),
BUSTER WILLIAMS (Bass) & JIMMY COBB (Drums)
27 STEVE SMITH & VITAL INFORMATION (Drums)
28 ELDAR (Piano)
JUNE
11-14 ROBERTA GAMBARINI (Jazz Vocals)
            Featuring THE CYRUS CHESTNUT TRIO (Piano)
16-21 TERENCE BLANCHARD (Trumpet)
JULY
2-3 ERIC FELTEN JAZZ ORCHESTRA (Big Band)
            "The Big Band Sound of WWII"
AUGUST
6-9 FREDDY COLE QUARTET (Piano/Vocals)
Visit www.bluesalley.com to purchase tickets. Please sign up for our email list to receive notice of discount tickets and other special events at Blues Alley!