Live! at Montpelier Fall Jazz Series
Live! at Montpelier Fall Jazz Series:
Music to Delight Every Ear!
From South American jazz to internationally-acclaimed vocalist Cyrille Aimeé, Live! at Montpelier is all jazzed up this fall! Opening with "Jazz Group of the Year" nominee Tizer Quartet featuring Karen Briggs on violin, the season also features a tribute to the Bohemian Caverns, performances and talks by the Curtis Brothers and saxophone master, Michel Nirenberg. Enjoy all of these concerts and more in a quaint, intimate setting surrounded by art. The acoustics make every performance a special experience for the ears.
---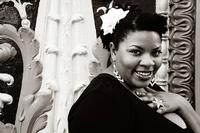 Carly Harvey
Thursday 10/13  Get Tickets
Based out of Washington, DC, Carly Harvey combines blues, jazz, soul, Americana, roots, and rock styles. With a sound like Etta James, she is also influenced by Bonnie Raitt, Susan Tedeschi, Ella Fitzgerald, and Nina Simone.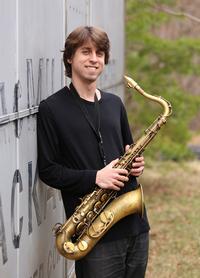 Michel Nirenberg Quartet
Friday 10/14  Get Tickets
Saxophone master and composer Michel Nirenberg celebrates the vibrant melodies and rhythms of his native Brazil. Surrounded by equally accomplished and charismatic musicians, Nirenberg will give listeners a new experience of Brazilian music.
"In terms of style, substance, and execution, Nirenberg ranks high. This is some brilliant Brazilian jazz." – Dan Bilawski, All About Jazz
Return Sunday, October 16, 2 pm to learn more about the Brazilian rhythms you'll hear in this special performance.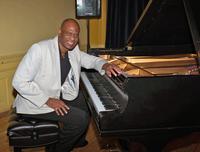 Terry Marshall & Bridges
Friday 10/21  Get Tickets
Terry Marshall has performed in clubs and concert halls as far north as Toronto, Canada and as far south as Rio de Janeiro. With Terry Marshall & Bridges, he offers a tantalizing straight ahead program for jazz lovers. Listeners of all ages can't help tapping their toes and humming along.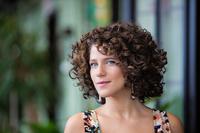 Cyrille Aimeé
Friday 10/28  Get Tickets
Vocalist Cyrille Aime© is a winner of the Montreux Jazz Festival's International Vocal Competition, the Sarah Vaughan International Vocal Competition, and the 2015 DownBeat Critic's Poll ("Rising Star – Female Vocalist"). Raised primarily in France, Aime© quickly fell in love with gypsy music and their way of life, a continuing inspiration to this day.
This engagement of Cyrille Aime© is funded through the Mid Atlantic Tours program of Mid Atlantic Arts Foundation with support from the National Endowment for the Arts.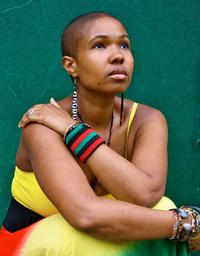 Akua Allrich
Thursday 11/10  Get Tickets
Performing songs from her album Uniquely Standard, this DC-native vocalist describes her unique sound as a "conglomeration of my personal musical experience, which is jazz, soul, blues, and pan-African music. I guess the best way to describe the album is a soulful approach to standard jazz tunes."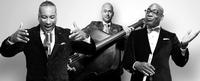 A Charlie Brown Christmas with the Eric Byrd Trio
Sunday 12/11  Get Tickets
Back by popular demand, The Eric Byrd Trio returns to celebrate the music from the Peanuts' Charlie Brown Christmas show. By bringing fresh arrangements to these familiar songs, it gets everyone in the holiday mood. Merry Christmas, Charlie Brown!
Montpelier Arts Center
9652 Muirkirk Road
Laurel, MD 20708
301-377-7800
410-792-0664
301-699-2544 (TTY)
montpelier.arts@pgparks.com
arts.pgparks.com
Montpelier Arts Center is a facility of The Maryland-National Capital Park and Planning Commission, Department of Parks & Recreation, Prince George's County, Arts & Cultural Heritage Division. The Maryland-National Capital Park and Planning Commission is supported by a grant from the Maryland State Arts Council, an agency dedicated to cultivating a vibrant cultural community where the arts thrive. The Department of Parks and Recreation encourages and supports the participation of individuals with disabilities. Register at least a minimum of the program start date to request and receive a disability accommodation.