Count Basie Orchestra Swings Into Bethesda
Big Band Legend Returns: Count Basie Orchestra Swings Into Bethesda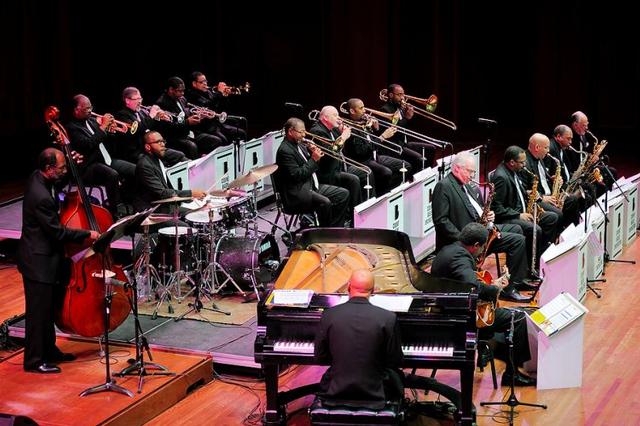 Count Basie Orchestra
featuring
Carmen Bradford
Wednesday, Nov. 19th, 8PM
Doors open at 6pm
Use code BBJCBASIE
and save 20%
Get Tickets
Since Basie's passing in 1984, Thad Jones, Frank Foster, Grover Mitchell, Bill Hughes, Dennis Mackrel, and now Scotty Barnhart, have led the Count Basie Orchestra and maintained it as one of the elite performing organizations in Jazz.
Current members include musicians hired by Basie himself: Carmen Bradford (joined in 1983), Clarence Banks (joined in 1984), as well as Mike Williams (1987, formerly w/Glenn Miller, NTSU 1 O'Clock), Doug Miller (1989, formerly w/Lionel Hampton), and members who have joined in the last 15 years: David Keim (formerly w/Stan Kenton), Alvin Walker, Will Matthews, Marshall McDonald (formerly w/Lionel Hampton, Paquito D'Rivera's United Nations Jazz Orchestra), Doug Lawrence (formerly w/Benny Goodman, Buck Clayton), Cleave Guyton (formerly w/Lionel Hampton, Duke Ellington Orchestra), and our newest members: Mark Williams (Howard University), Bruce Harris, Jay Branford, Bobby Floyd and Marcus McLaurine (formerly w/Clark Terry)
---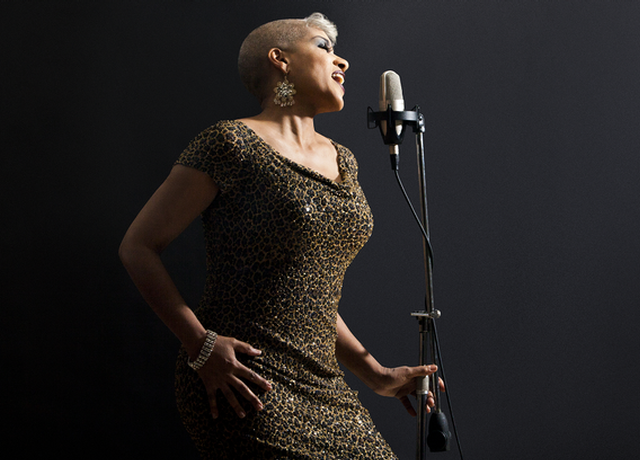 René Marie
"I Want to Be Evil
(With Love to Eartha Kitt)"
Thursday, Nov. 20th, 7:30PM
Doors open at 5:30pm
Get Tickets
René Marie – singer, actress, writer, Earth Kitt – singer, actress, writer. Never before has there been a vocal recording tipping the hat to the divine Ms. Kitt and her fiery, sensual and clever interpretations of songs. With her incredible range of vocal ability, her powerful emotional resonance and strong independent streak, René is the right artist to conceive of this historic project, on the adventurous, multi-Grammy®-nominated label Motéma Music. I Wanna Be Evil (With Love to Eartha Kitt) is René's third recording for the label and her 10th career album.
---