Christmas in Vienna – Reflections on the Imperial City
.
Christmas in Vienna
Reflections on the Imperial City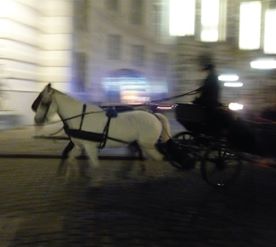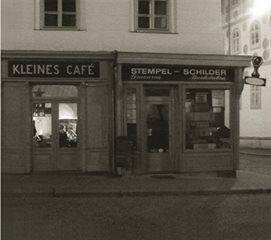 The magic of the city of Vienna arrives in Annapolis with
Christmas in Vienna: the Concert
on Friday, Dec. 26. Originally recorded in Vienna, the concert and disc include music composed and performed by pianist
Burnett Thompson
. Complete info is
here
.
A complex city, Vienna is on one level devoted to art, architecture, opera, concert music, jazz, and Viennese popular music. On another level, it is a city that has suffered terrible loss, including empire, citizenry, and cultural identity. As the eminent Viennese pianist Friedrich Gulda noted, every Viennese artist inherits both the sense of majesty and the sense of sorrow. Christmas in Vienna is a collection of spontaneously composed vignettes that reflect the vast range of Viennese culture and character, from Strauss to Schönberg, St. Stephen's cathedral to the Vienna Woods.
Christmas in Vienna: the Concert
Fourth Friday Concerts with Brian Ganz & Friends
Friday, Dec 26, 2014 at 7:30 pm
Unitarian Universalist Church
333 Dubois Rd., Annapolis, MD
TICKETS
Buy the CD
If you have any questions, please don't hesitate to inquire.
Burnett Thompson
Burnett@PianoJazz.com