Castleton in Performance brings Jazz at Lincoln Center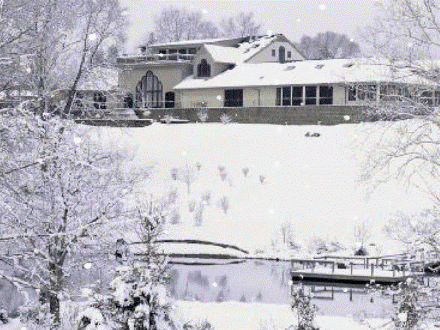 Dear Friends,On Sunday, Jan. 18, Jazz at Lincoln Center and CiP combine to present trumpeter Marcus Printup and clarinetist Ken Peplowski. On February 15, Tom Teasley then brings ancient instruments and digital enhancements to the CiP stage. Alec Baldwin steps in on March 14, followed by the performances listed below.
The Castleton Theatre House is one of the most beautiful concert venues in the world, a stage for soloists, small ensembles, or a fully staged opera. Upcoming performance details are listed below.
Yours truly,
Burnett Thompson
Director of Programming
Castleton in Performance
CiP & JALC PRESENT: MARCUS PRINTUP & KEN PEPLOWSKI WITH THE AMIGOS
SUNDAY, JAN. 18, 2015 AT 4:00 p.m.Jazz at Lincoln Center Orchestra trumpeter Marcus Printup and world-renowned clarinetist Ken Peplowski present an evening concert addressing a wide range of jazz and it's influences. Anchored by the popular New York City-based roots music collective, The Amigos, this concert will explore the music of Louis Armstrong, Sidney Bechet, Duke Ellington and other giants of jazz and American music. This concert is a preview of things to come with the Jazz at Lincoln Center's summer residency at the Castleton Festival. TICKETS

TOM TEASLEY, PERCUSSIONIST
SUNDAY, FEB 15, 2015 AT 4:00 p.m.World percussion/multimedia artist Tom Teasley draws on his extensive tours of Iraq, Saudi Arabia, Jerusalem, New Zealand, Samoa and South America. In this solo performance Tom will combine instruments from all over the world ,interchanging instruments and techniques. Ancient instruments and cutting edge electronics allow him to create virtual ensembles. Tom includes excerpts from his multimedia project, "Sounds You Can SEE" combining his compositions with original video art and existing video by Dadaist masters, Viking Eggling, and Hans Richter. TICKETS

A TIME TO BREAK SILENCE WITH ALEC BALDWIN
SATURDAY, MAR 14, 2015 AT 7:00 p.m.Orson Maazel hosts a special concert with guest speaker Alec Baldwin to raise awareness for human and animal rights. The program includes beloved music from the Civil Rights movement — "We Shall Overcome" and "Lift Every Voice and Sing", sung by Davone Tines, rising bass-baritone star, Virginia native, and Castleton Alumnus. TICKETS

PADMARANI RASIAH CANTU
INDIAN CLASSICAL DANCE
SUNDAY, APRIL. 26, 2015 AT 4:00 p.m.Bharatha Natyam, an ancient classical dance form of India is acknowledged as one of the world's oldest art forms. Showcasing Indian mythology through theatrical entertainment, the performance features storytelling through hand gestures and facial expressions and a brilliant exposition of pure rhythm. Colorful costumes, sparking jewelry, and ankle bells complement this traditional presentation. On Saturday, April 25th there will also be a workshop on Indian Classical Dance – details coming soon.TICKETS

VANESSA BENELLI MOSELL
SAT, MAY 9, 2015 AT 7;00PMItalian concert pianist Vanessa Benelli Mosell is especially known for her work with Karlheinz Stockhausen as well as her acclaimed recordings of Stravinsky, Liszt, and Scriabin. This young pianist received her training both at the Royal Academy of Music and at the Moscow Tchaikovsky Conservatory.
"great talent" The Washington Post ;
"Sparkling technique in demanding music…She leaves no doubt of her enviable facility" Gramophone Magazine. TICKETS