The True Blue Jazz Series
The True Blue Jazz Series
celebrates their fourth year!
October 12-16, 2016
Downtown Rehoboth Beach Delaware
Tickets now on sale!
The fourth annual TRUE BLUE JAZZ series line up is a triumphant tour through the world of Straight Ahead Jazz! We are thrilled to offer events truly accessible to each and every member of our community and region. True Blue Jazz is an independent Jazz Series dedicated to Straight Ahead, or Mainstream Jazz. This year's show dates run from Wednesday October 12th to Sunday October 16th. All True Blue evening concerts will be held at Clear Space Theatre and will feature 2 Shows Nightly at 7:30p and 9:30p.
We kick off the week on Wednesday October 12th from 5:30p to 9:30p, by honoring the aspiring young jazz musicians of our community with our "Young Jazz Appreciation Night". The evening will be a mix and mingle for Music Students, their Families, their School Music Directors, and some of our Professional Jazz Players. The kids will have an opportunity to show off their stuff and experience an Impromptu Jazz Jam with the Pros. Big fun all night! This Venue and Location will be announced soon
CHAVIS•KNOETTNER•SWANSON•THOMAS
Thursday 10/13 Get Tickets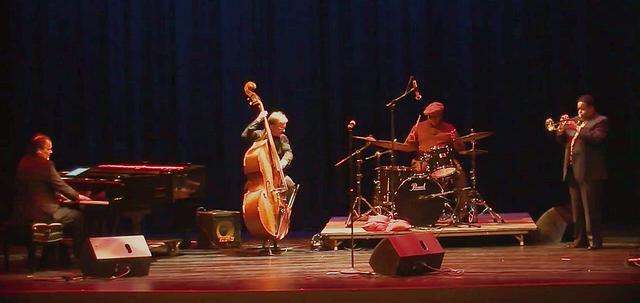 Whether taking the stage as bandleaders or sidemen, booked on a recording session, appearing at area Festivals, or standing before student musicians in a workshop as jazz educators…these musicians seem to leap to a higher form of energy and output when these four gentlemen of jazz come together for a night of music. These Jazz Artists dominate on their respective instruments. Their interplay and range of styles portrays the depth of study, their time on the bandstand, in studios, and in workshops as educators for the next generation of jazz musicians maturing now across the Delaware valley & Mid-Atlantic Peninsula. Don't miss this great evening of Jazz Improv & entertainment with a true Jazz Super Group! Chavis• Knoettner • Swanson • Thomas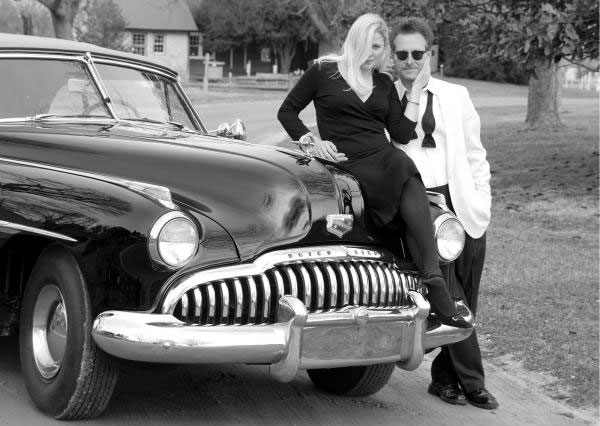 Eddie Sherman Show featuring Peggy Raley with Guest Artist Norman Freeman on Vibes
Friday 10/14 Get Tickets
Friday Night, October 14th. Eddie Sherman and Peggy Raley take the Stage at Clear Space Theatre for 2 Shows of the best Straight Ahead Jazz you'll hear anywhere! And, we are thrilled to be back in Downtown Rehoboth Beach for 2016's True Blue jazz Series! You'll hear songs from the Great American Songbook as only Eddie Sherman & Peggy Raley can deliver, combined with the genius of Joe Holt on Piano & the ever-steady Mike McShane on Drums…and you have THE most emotional tour through the Jazz Standards that you will experience anywhere this week, at any price! Don't miss out on this jam-packed entertainment Jazz Show! Get your Tickets early for this Show before they are GONE!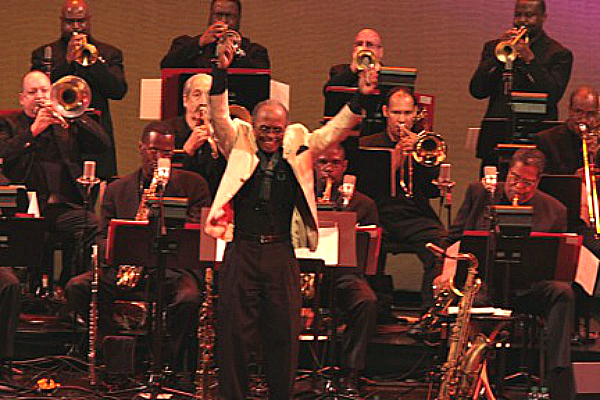 The Jimmy Heath Big Band
Saturday 10/15 Get Tickets
True Blue Jazz is ecstatic to present Jimmy Heath and his Big Band for two shows on October 15th as part of this year's True Blue Jazz series. The legendary Jazz Master kicked off his 90th birthday celebration tour at the Blue Note in New York City in March. Jimmy Heath, an NEA Jazz Master and ASCAP's 2011 Jazz Hall of Fame Living Legend inductee, widely acclaimed as one of the greats in jazz. He is long recognized as a brilliant saxophonist, magnificent composer, arranger & educator. The middle brother of the legendary Heath Brothers (bassist Percy of Modern Jazz Quartet & highly renowned drummer, Albert "Tootie"), he has performed with nearly all of the jazz greats of the last 60 years. Witness living history and experience Jimmy Heath and his Big Band performing 2 Shows on Saturday Oct. 15th 730p & 930p. Visit: www.truebluejazz.org

Fred Hughes Trio featuring Chiara Izzi & Vuyo Sotashe
Sunday 10/16 Get Tickets
Closing 2016's TRUE BLUE JAZZ SERIES…..don't miss this newly introduced Sunday Jazz Brunch! The Fred Hughes Trio will appear in what is sure to be a packed house! The FH Trio will feature two incredible Jazz Singers…South African Vuyo Sotashe and Italian Songstress Chiara Izzi, both boasting wins as Jazz Vocalists at the long running Montreux Jazz Festival. Fred Hughes is Rehoboth's favorite jazz pianist with a 20 + year history of performing in the Cape Region. Hughes and his Trio bring these dynamic young song stylists from the International Jazz Scene to True Blue Jazz, in their first area performance together! "Salero on the Beach", overlooks Rehoboth & the Atlantic Ocean, & sits atop the Henlopen Hotel in Downtown Rehoboth Beach DE!!! All Tickets Sold "Best Available Seating" and includes a Brunch Selection & 1 Comp Beverage.Please visit www.truebluejazz.org, for tickets and more information on all of our shows, artists and schedules.